What Gives Us a 'Leg' Up Over Big-Box Competitors?
---
Can't decide where to buy Alaskan king crab? We get it. The options can be overwhelming – especially with so many different suppliers, varieties and price points out there.
But instead of playing 'eenie, meeny, miny, moe,' with your order, it's important that you know all the facts first – or you might end up with a bad taste in your mouth (literally).
What You're Paying for With Store-Bought King Crab:
---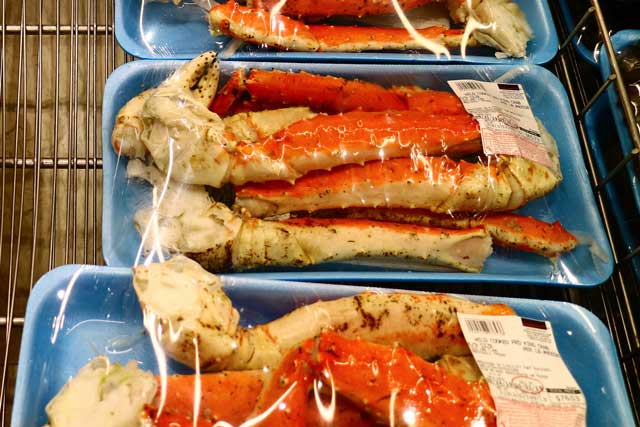 Unstable, fluctuating storage temperatures.
With no consistent standard, there's no way to know if what you're bringing home for dinner has been safely maintained.
Uncertain shelf-life.
Store-bought king crab has a long, uncertain journey from sea to store. This can compromise shelf-life standards and lead to questionable quality.
Undeveloped freezing processes.
Cutting corners on freezing processes and standards sacrifices taste. Everything that happens to your crab legs — from the moment they're pulled onto the boat, to the second you begin the defrosting process — affects the flavor.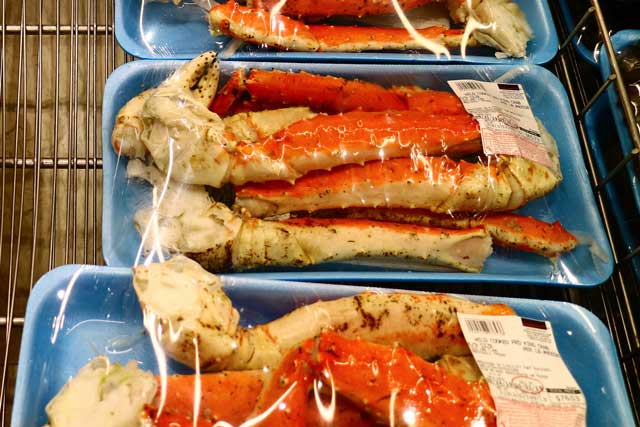 What You're Paying for With Alaskan King Crab:
---
Unparalleled delivery times.
No matter where you live, you shouldn't have to wait to enjoy Alaskan king crab legs. Your order will be delivered within 24 hours, ensuring your cravings are quickly met with optimum freshness.

Uncompromised processes.
We know every step of our product's journey — from sea to your table. Your crab legs will be hand-packed in eco-friendly boxes with thermal lining and five pounds of dry ice. You won't have to worry about contaminated, half-thawed seafood that's been sitting out in a display case all day.

Unmatched authenticity.
We work with real boat captains and family-owned Alaskan fisheries. All of our seafood is wild-caught and sourced responsibly.
The Bottom Line
We believe in investing in the right processes and people to deliver the highest quality and most flavorful meal to your dinner table. Maintaining that standard is what's important to us. And we're confident that you'll taste the difference.
So, you may choose to spend less on mass-produced, half-thawed crab at the grocery store… but remember: it comes with a cost.